OUR DEDICATED TEAM
Bob and Kyle Dwyer opened Dwyer Hardwoods in February of 2006. At that time, the focus of the business was to bring top quality domestic hardwoods into Rhode Island. Using their mill connections in New York and Pennsylvania, they expanded their product line and to this day they continue this effort.
Over the last 13+ years, our team of professionals has expanded and the business has grown into a full service millwork facility and a top source for products ranging from traditional and engineered hardwood flooring to an expansive selection of decking, siding and paneling. This comes with the experience, hard work and dedication of the entire staff.
Bob manages our millwork operations. He brings 25 years of industry-wide experience and an unrivaled dedication to each and every project, large or small.
Get a hold of Bob here:
Office: (401) 284-2305
Email: bob@dwyerhardwoods.com
Jennifer is always on the front line. She is our bookkeeper, order taker, operator and you also might find her catching boards in the shop.
Get a hold of Jen here:
Office: (401) 284-2305
Email: jen@dwyerhardwoods.com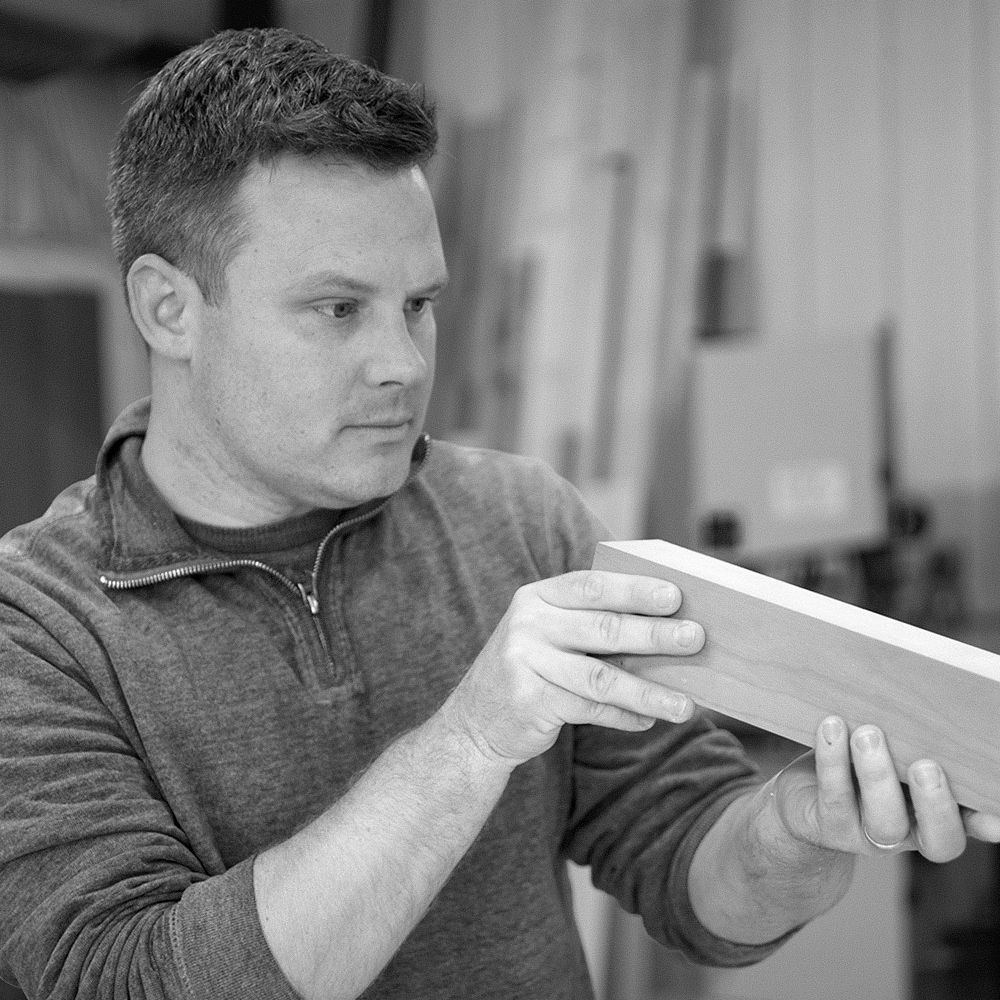 In addition to being a skilled estimator, designer and builder. Corey is an award winning master furniture maker.
Get a hold of Corey here:
Office: (401) 284-2305
Email: corey@dwyerhardwoods.com
Kyle is a wood guru, manages our warehouse operations and has a knack for finding virtually any hardwood in both custom and stock configurations.
Get a hold of Kyle here:
Office: (401) 284-2305
Email: kyle@dwyerhardwoods.com
Ben is quite simply a CNC expert. With almost 20 years of experience, he is both innovative and efficient.
Get a hold of Ben here:
Office: (401) 284-2305
Email: ben@dwyerhardwoods.com